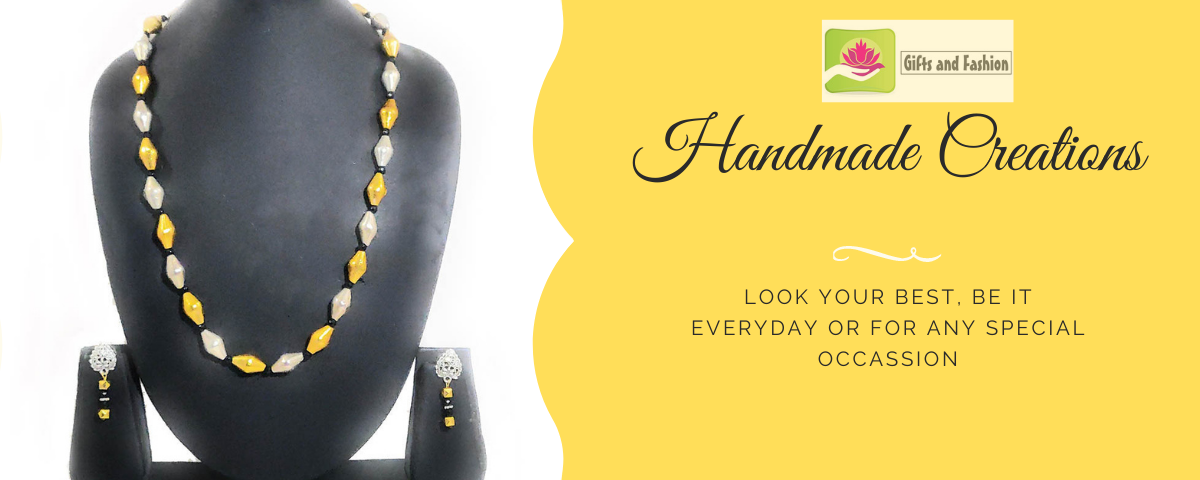 Latest Designs for your Fashion Needs
Welcome to Gifts And Fashion
Gifts and Fashion is an online store based in Kolkata, India which offers you handmade jewellery, semi-precious jewellery, fashion jewellery, customised handmade greeting cards, party favours and gift items. Please check out our website and if cannot find what you are exactly looking for…
It's wonderful to see new, unique things coming up in the market & as a client that interests me most! Have not only enjoyed shopping from Gifts and Fashion but have been awed each time. Keep up the interesting work!
Nice, good material of jewellery with style and excellent look in economic range. Wonderful and amazing product by Gifts and Fashion. Thank you.
Exquisite Collection of Jewelleries which suits any occasion…very innovative products… Keep going! Loved shopping from you.
Subscribe To WhatsApp Broadcast